<![if !IE]> <![endif]>

Arer Polimer Dan.Hiz.San.Tic.Ltd.Sti
Aydinli Mah.Beyoglu Sanayi Sitesi E1 Blok Tuzla 26
Istanbul
Turkey
List of product entries
This exhibitor shows the following products and commodity groups:

Company & products
Products
Let us introduce pandish to your babies..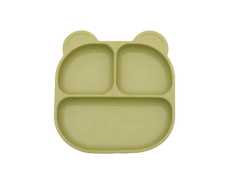 We are producing and developing the best for your babies with our customer friendly products.
All of our products are made of %100 platinum cured silicone. Platinum is one of the safest elements in nature-similar to gold. Also it is known as the substance with the least side effects.
Especially MamMa provides easy usage with the vacuum base.
Platinum silicone has no scent and also it has no harm on the growth age children.
Our products do not contain any of BPA, PHTHALATE or PEROXIDE.
All of our colors are food contact grade and harmless to baby health.
Because your babies' health is always our priority.
Pandish... Pure as your baby.