<![if !IE]> <![endif]>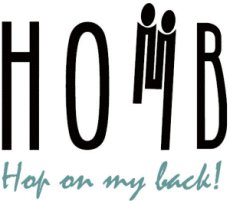 Homb GbR
Velberstr. 15a
30451 Hannover
Germany
List of product entries
This exhibitor shows the following products and commodity groups:

Company & products
Products
HOMB - Hop on my back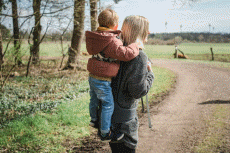 Between 18 and 48 month, finding moving about with your child a bit of a hassle?
Experience a new way of enjoying trips with your child – barrier free, flexible, safe & convenient.

When 2 become 1: Carrier backpack and Rucksack at the same time


What HOMB is about

Children between 18 and 48 months are full of energy. Yet while they do not get tired of playing hide and seek and climbing trees, a walk is sometimes too much to ask – simply because it is deemed "boring". That's why they often end up on the arms or shoulders of their parents, or are manoeuvered around in buggies.

Hop on my back…

…is our alternative to carrying children or pushing them around in buggies. Mummy's or Daddy's HOMB can easily be dissembled into a carrier backpack and a bag at the same time, which allows children to take a break from walking and see the world through the eyes of their parents.
When 2 become 1: Carrier backpack and Rucksack at the same time


As an added bonus, you do not need a buggy or an extra bag to store your essential everyday items. Once the HOMB has been converted into a carrier system, you can still use the remaining bag to store your essentials theft-proof and waterproof.
Piggyback – safe and convenient


Not only is the HOMB flexible, it is also very convenient. It has been ergonomically designed to distribute the weight of your child evenly across the body. Your child takes a break while you can still go on about your business – with two hands free.