<![if !IE]> <![endif]>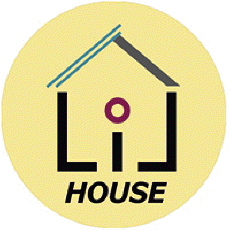 LiL HOUSE Ltd.
Celtnieku Street 6a-39
2121 Salaspils
Latvia
List of product entries
This exhibitor shows the following products and commodity groups:

Company & products
Products
"LiL HOUSE" wooden educational playhouse. The unique playhouse for kids` games and learning skills!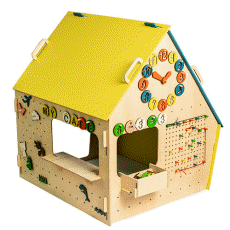 "LiL HOUSE" educational playhouses provide children their first education skills through fun games. This is a great product for an early childhood development, offered for kids of 2 - 8 years age.
"LiL HOUSE" playhouses are multifunctional and can be used for children's games, as well as for the development of communication, creativity and various skills - fine motor skills, drawing with crayons, modeling, tying and knotting, learning colors, letters, numbers and clock.
"LiL HOUSE" playhouses comply with the teaching principles of Montessori and Waldorf pedagogy methods. They also resemble the principles of "learning through doing" pedagogy methods.
Playhouses are designed so that parents can easily assemble them without the tools in just a few minutes time. Playhouses are portable for both indoor and outdoor use, packable and stowable in most closets.
"LiL HOUSE" playhouses come in L and S sizes, are made from the certified, high quality birch plywood, which is environment-friendly, sustainable and sturdy material. Finished with the certified, safe and friendly for children varnishes and paints.
Other products in the product line: Wooden playhouse with the chalkboard roof, L and S size; Natural wooden playhouse, L and S size.
Delivery conditions: Products come in flat boxes.
Please see our webpage and contact us for detailed information on product specifications and prices.
Your LiL HOUSE team,
Ph.: +371 26782827 /Latvia
info@lil-house.com
www.lil-house.com