<![if !IE]> <![endif]>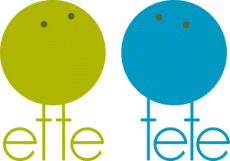 Snores SIA
Barzi
LV-5015 Tinuzi, Ikskile county
Latvia
List of product entries
This exhibitor shows the following products and commodity groups:

Company & products
Products
Modifiable climbing frame "Mopitri", inspired by Emmi Pikler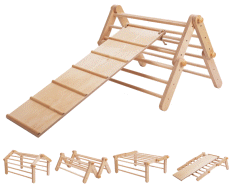 Develop your child's creativity, agility and mobility with the unique playing space based on Emmi Pikler pedagogy. MOPITRI will never get old and can be transformed into many shapes for your child's entertainment for years to come. Change the shape of the climbing triangle each day, so it never gets boring for a child to use it. Lower or steeper triangle, house-shaped or flat, or maybe two small triangles, imagination is your limit! Adapt the climbing challenges to your child's development stage and abilities. Add the sliding ramp for even more fun activities.