<![if !IE]> <![endif]>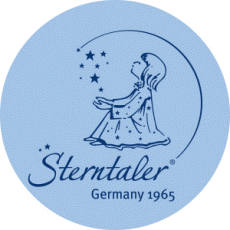 Sterntaler GmbH
Werkstr. 6 -8
65599 Dornburg
Germany
+49 6436 5090

+49 6436 2000

List of product entries
This exhibitor shows the following products and commodity groups:

Company & products
Products
Sterntaler New Arrivals zur Kind + Jugend 2021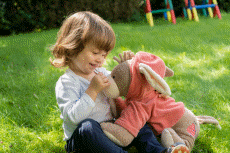 Emmi's Garden
"In den kleinsten Dingen zeigt die Natur die allergrößten Wunder"
(Carl von Linné)
Unsere Sterntaler Kollektion wird um "Emmi's Garden" erweitert und wir begrüßen in der beliebten Esel-Familie unsere beiden neuen Esel - Emmilius & Emmily. Die beiden Esel sind zusammen im Gartenparadies unterwegs und erscheinen in neuen und frischen Farben. Esel Emmilius überzeugt mit frischen Gelb- und Grün-Tönen und Esel Emmily mit einem saftigen roten Ton. Die liebevoll aufgenähten Motive ziehen sich durch die gesamte Spielwaren-Kollektion und sind auf jedem Produkt ein toller Eyecatcher.
Was ist neu?


Niedliche Formen bei der Mini-Spieluhr und dem Mini-Spieltier


Abwaschbare Silikonlätzchen


Süße Waschhandschuhe im praktischen 3-er Pack


Neue Spieluhrmelodien: You are my sunshine und Sound of silence


Praktisches Badetuch mit niedlichem Print


Erweiterung der GOTS Kollektion
Wir sind fair, der Umwelt zuliebe.
Bekannte Gesichter haben sich in unserer beliebten GOTS-Kollektion versteckt: Esel Emmi und Maus Mabel. Die GOTS-Kollektion wird aus zertifizierter Bio-Baumwolle hergestellt und ist nachweisbar nachhaltig und ökologisch.
Was ist neu?


Niedliche Schmusetücher im kuscheligen Esel- und Maus-Design


Greiflinge und Greifringe mit Stoffanhängern


Kuschelweiche Schmusedecken (100x80 cm)


Überzeugen Sie sich selbst und lassen Sie sich von den Sterntaler New Arrivals verzaubern.