<![if !IE]> <![endif]>

Multitex Sp. z.o.o.
3 Maja 40
48-250 Glogowek
Poland
List of product entries
This exhibitor shows the following products and commodity groups:

Company & products
Products
Babymatex®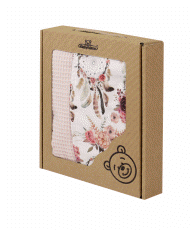 MULTiTEX Sp. z o.o. is the owner of the Babymatex® brand - we have been producing baby products for 30 years. We care about the safety of little children. We hold the OEKO-TEX Class 1 certificate for our products. We continue to enrich our offer with new designs and materials strengthening our position as the manufacturer with the widest offer in Poland!
Our permanent sale includes
- mattresses
- sheets and waterproof sheets
- blankets and bed linen,
- hygienic bed bases,
- cots, pregnancy and feeding pillows.
Our bestsellers are products made of bamboo fabrics, muslin and 3D knitwear.
www.babymatex.eu
Multitex Sp. Z o. o. ul. 3-go Maja 40 48-250 Głogówek, tel. +48 77 437 27 27, Fax +48 77 437 32 19