<![if !IE]> <![endif]>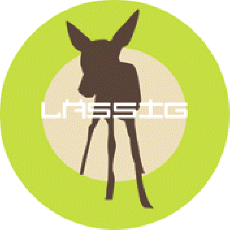 Lässig GmbH
Im Riemen 32
64832 Babenhausen
Germany
+49 6073744890

+49 60737448929

List of product entries
This exhibitor shows the following products and commodity groups:

Company & products
Products
Little Mateys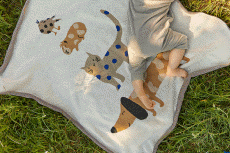 LÄSSIG: FOR LITTLE WORLD EXPLORERS
CHILDREN'S COLLECTION THAT CAN BE COMBINED IN MANY WAYS FOR AN INDIVIDUAL LOOK
LITTLE MATEYS
Pets are booming - dog, cat, rabbit, hamster or would you prefer a little bird? With LITTLE MATEYS, LÄSSIG presents a new collection for babies and toddlers that includes all the popular pets. Whether on muslin cloths, bibs and bandanas, or on children's tableware, food jars and cutlery, as well as on wet bags, snack bags and blankets - the casual buddies make for animal-cool styles and lots of entertainment.
The mix of nutty tones, sandy speckles and subtly bright color accents in royal blue or spiced orange, looks calm and lively at the same time. It gives the LÄSSIG styles an irresistible look.