<![if !IE]> <![endif]>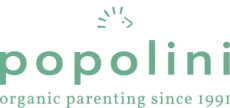 popolini - organic parenting since 1991 BMK GmbH
Schuhfabrikgasse 17/2
1230 Wien
Austria
List of product entries
This exhibitor shows the following products and commodity groups:

Brands:

iobio - made by popolini
popolini - organic parenting since 1991
Company & products
Products
The EasyFree cloth nappy for super-fast changing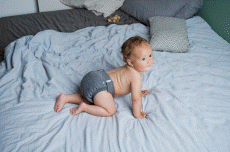 Cloth nappies are experiencing a revival right now! They are a healthy and sustainable alternative to disposable nappies. With over 30 years of experience, popolini has now designed a new nappy system: The hybrid nappy EasyFree - our 3-in-1 system.
The EasyFree nappy can be changed in just one step - so it's just as quick as disposable nappies, but much more sustainable. It consists of 3 parts. This means it saves on laundry (for the sake of the environment), dries faster (less work) and the absorbency can be adjusted individually (every child is different).
In addition, the EasyFree cloth nappy in combination with the EasyFree pants is ideal for diaper-free (EC) babies or as a backup when becoming clean. The ideal nappy for beginners and cloth nappy fans!
Trademark

iobio - made by popolini

---

popolini - organic parenting since 1991

---

popolini - organic parenting since 1991