<![if !IE]> <![endif]>

THEBAMBOO Co., Ltd.
36, Seongsan-ro 14beon-gil, Jung-gu,
35083 Daejeon
Korea, Republic of
List of product entries
This exhibitor shows the following products and commodity groups:

Company & products
Products
Bamboo Gauze Handkerchief/Washcloth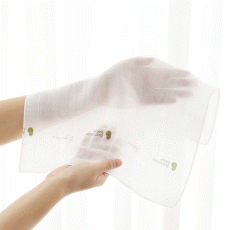 A superior softness, Bamboo Signature Gauze Hankie is known for a must preparation item before birth in South Korea.
Bamboobebe thinks of babies, mothers and nature. Our designs and materials are based on the baby's movement and to make parenting easier.
Moreover, by using eco-friendly bamboo material and providing reusable products, we would like to make a better environment for our next generation
This is made with the optimized blending ratio of 70% bamboo rayon and 30% cotton.
It provides the ultimate softness as well as the great breathability, absorbency and anti-bacterial property due to the unique micro gaps of the bamboo fiber.
This features various uses when wiping baby's buttocks, breastfeeding, bathing, wiping baby's mouth, when drooling.
1. For Newborns : Use For wiping delicate skin and gum of newborns as well as for burping them.
2. For Infants : Use when babies start drooling and getting solid food as well as when going out.
3. For Toddlers : Use it instead of scarf bibs when going out as well as kindergarten supplies or comfort hankies for toddlers.
The finished product from textile to label is certified with European OEKO-TEX Class1 certification that guarantees trust in textile products through strict test yield and examination for more than 100 hazardous substances.
A simple design with no printing or embroidery as much as possible as the handkerchief directly touches the baby's skin.
Trademark

BambooBailey

---

BambooBebe

---

BambooKids