<![if !IE]> <![endif]>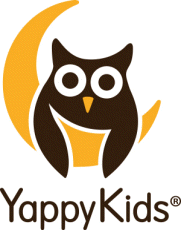 SIA Yappy Kids
Zemitana Street 9
LV-1012 Riga
Latvia
List of product entries
This exhibitor shows the following products and commodity groups:

Company & products
Products
YappyÉtude baby cot, ANTHRACITE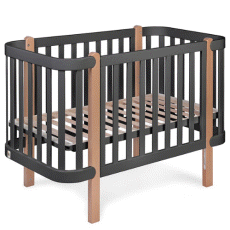 YappyÉtude - The first cot in the world where the mattress base can be placed at an angle. It will reduce the symptoms of colds, help digestion and support your baby's breathing.
An etude is a piece of music designed to develop technical skills. Our YappyÉtude collection is a collection of skills developed by YappyKids together with filigree beautiful designs.
As a beautiful music YappyÉtude collection of furniture for the children's room will make the room more enjoyable for the eyes and everyday more comfortable.
The YappyÉtude cot has specially designed, rounded sides that make it different from other cots. It has four mattress base heights, as well as an innovative option to place the mattress at a 3-degree angle. An oblique sleeping position is often recommended to relieve cold symptoms, toothache and ear pain. The oblique sleeping posture also promotes digestion and supports the baby's breathing.
The side edge can be lowered with one hand, and it is also possible to remove this side completely to make the cot more comfortable to use.
The bed is made of high-quality beech, the paint and varnish are water-based.
The bed fits standard 120x60 cm mattresses.