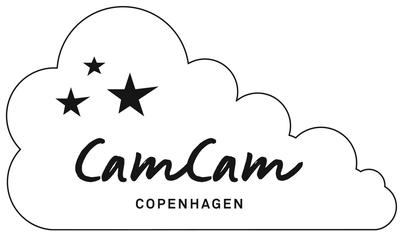 Press contact:
Nanna Thérèse Taber
Frederiksberg Allé 68 st
1820 Frederiksberg
Dänemark

+45 25 59 31 00-25 59 31 00
Cam Cam Copenhagen's core originates from the love of babies and children, and a belief that they only deserve the best. It also comes from an understanding, as architects, that our surroundings are immensely important to us and influence us profoundly from the very beginning. Cam Cam Copenhagen creates quality, timeless and tactile design for children. We offer poetic products which help create calm and harmonious environments for children. Cam Cam Copenhagen is run by architect couple Sara Giese Camre and Robert Warren Paulsen. The company was founded in 2012.

Our overall design focus is sustainability, this means sustainable, organic production, and enduring design and material quality, which will be appreciated for generations to come.

Our design philosophy and approach is to create timeless, poetic design, combining tradition with contemporary design.

We believe that there is a need for calm and harmonious products for children and babies, as a gentle contrast to the modern-day life for children, which is full of distractions.

Our products support the peaceful, restful and contemplative moments for children.

The Cam Cam Copenhagen universe fulfills both the wishes of child and parent.

The online press compartments are a joint service of
Koelnmesse
and the original text press distribution service
press1
. The respective issuing companies are responsible for the content of the press releases. They exempt Koelnmesse from all third party claims which may arise from the use of the online press compartments. This exemption applies in particular to any violation of the copyright and trademark law. The exemption will also be applicable if the press release in question has already been removed from the online press compartments.