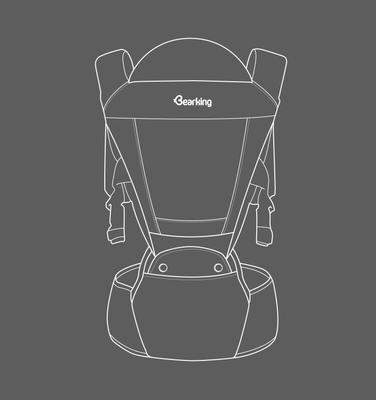 Press contact:
No 9 Fengqi Road, Xintang Industry Jinjiang Economic Development Zone
362200 Quanzhou
China

Founded in 2012, with 3 production sew line, specialised in the manufacture of baby textile products including baby carrier, baby cloth & diaper bag, launched our own brand BEARKING for China market, and we make OEM for the international brands as well with customer's brand.

As an experienced, well-trained team,committed to understanding and meeting our client's needs, we have successfully expanded our client base and are vurrently working with clients on four continents, undertaking design, product development, production menagement and quality assurance of approximately one million units per year.

We can offer time and cost advantages because we are specialists. We work exclusively in the field of baby & juvenile products, and so are able, with the cooperation of our experienced and accredited suppliers, to complete assignments in a timely and cost-effective manner.

The online press compartments are a joint service of
Koelnmesse
and the original text press distribution service
press1
. The respective issuing companies are responsible for the content of the press releases. They exempt Koelnmesse from all third party claims which may arise from the use of the online press compartments. This exemption applies in particular to any violation of the copyright and trademark law. The exemption will also be applicable if the press release in question has already been removed from the online press compartments.