<![if !IE]> <![endif]>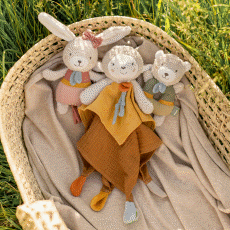 Whether it's the rainmaker koala, the little chirping bird on a rubber band or the funny standing owl: the cheerful and colourful DoBabyDoo collection is all about sensory diversity and early childhood development. Like no other collection, it stimulates baby's senses with numerous play features and promotes teething, logic, movement, bonding and motor skills. The animal play figures made of a wide variety of materials, such as soft velour, printed fabric, terry cloth, bouclette, satin, muslin or plush, are equipped with a variety of trims and motor elements. These offer incentives to feel and touch, different biting elements even support teething. The bright rainbow colours with neon-coloured accents and black and white patterns are also stimulating for the little ones' eyes. An additional plus for retailers is the specially developed packaging concept in which self-explanatory icons for the respective play function make it clear at first glance which senses the toy appeals to. A clear age recommendation is also given.

With soft colours, high-quality natural materials and classic features, fehnNATUR® combines play fun and sustainability in a special way. And for the first time, the new collection brings a lot more colour into play: Fehn combines soft natural shades such as beige and creamy white with stronger accent colours such as ochre, green or rosé, all of which come from a muted, natural colour palette. Whether as a musical, comforter or crinkly toy - sheep, hare and bear, the cute new main characters, take the little ones on a journey of discovery and gently accompany them to sleep. With stimulating play elements, loving details and different fabrics, all made of organic cotton, the baby's motor skills and perception are encouraged in a playful way. For the trade, Fehn offers various displays made of natural cardboard, equipped with rod grabbers, wrist rattles or musicals.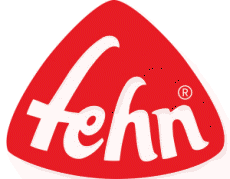 Badergasse 58
96472 Rödental
P.O. Box 11 66
96466 Rödental
Germany
+49 956374990

+49 9563 749930