<![if !IE]> <![endif]>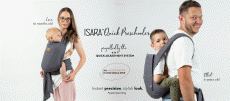 ISARA Quick Half Buckle Carrier Preschooler - Instant precision, stylish look.

The perfect blend between structure and effortless aesthetics is captured in ISARA Quick Half Buckle Carrier Preschooler. The cutting edge baby carrier combines the Quick Adjustment System with an exquisite, captivating design, ready to wear in seconds, yet stylish and sleek.

There are 3 major points that makes this carrier UNIQUE: its innovative Quick Adjustment System, its seamless simplicity, designed foolproof for babywearing beginners. The built in QUICK adjustment system contributes to an overall visual appeal, enhancing a neat look. 

The INNOVATIVE Quick Adjustment System #patentpending


The carrier is equipped with the #patentpending 2 in 1 QUICK Adjustment System, which is the latest innovation in terms of adjustments, ALL adjustments being made IN ONE SINGLE STEP, IN ONE SINGLE PLACE, on the waist belt. 


The Quick Adjustment System guides parents through every step of their baby's development, for a more precise adjustment, with ease and quicker than ever!

How exactly? 

The 2-in-1 QUICK adjustment system offers micro-precise adjustment of the height and width of the panel, with easy-to-use velcro closures, in just one single place. The waist belt of the carrier has a built-in velcro band with three guiding positions, each of them colored differently, for ease of reference. These 3 settings serve as a guideline for adjusting the height and width of the baby carrier and it allows parents to perform micro-precise adjustments, depending on the baby's current size. Each suggestive setting can be attached to both velcro strips, situated on the carrier's back panel.

So yes, adjustments are quick and easy, ALL in ONE SINGLE STEP, without any fuss and much thinking, designed foolproof for babywearing beginners.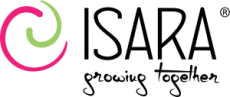 Tautului Street 21G/1
407280 Floresti
Romania