<![if !IE]> <![endif]>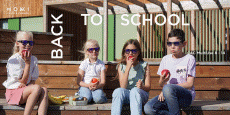 Introducing Mokki C&C MultiUse: Unparalleled Vision Anytime, Anywhere

From screens to sunsets, Mokki C&C MultiUse offers all-terrain eye protection. Our advanced PC yellow photochromic lenses with HEV pigment seamlessly adapt, shifting from indoor comfort (cat. 0) to outdoor sun defense (cat. 3) in just 20 seconds.

Key Features:

Seamless indoor to outdoor adaptation
Unbreakable frame and lenses
Inbuild shields for extra sun blockage
Anti-Fog and Venting technology
Easy Slide, Click & Change system for versatility
Designed for active lifestyles: Running, Skiing, Climbing, Biking, and more
Japanese lens expertise combined with Scandinavian design
Comfortable Stretchy headband included
Elevate your visual experience with Mokki C&C MultiUse. Your journey to safety, style, and uncompromising quality begins here. Explore new horizons with the perfect blend of innovation and protection.

Discover the ultimate eyewear solution - Mokki C&C MultiUse.

Tvetenveien 158
0671 Oslo
Norway
12 Awards in 3 years: Renowned Mokki Click&Change design ensures triple protection for any occasion.